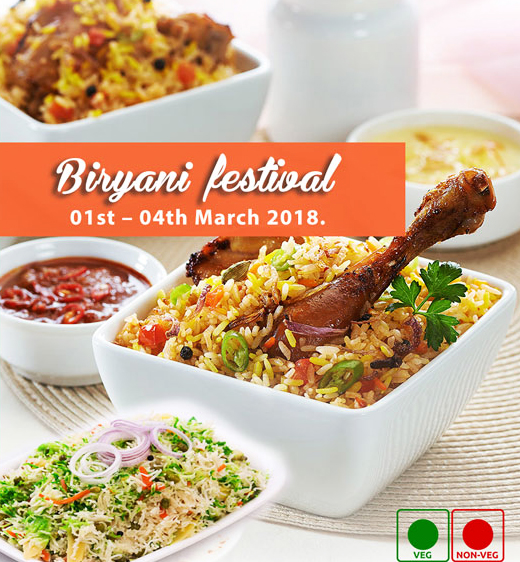 The Biriyani Festival from 1 – 4 March 2018

Mouth watering aromatic Biryanis await the foodies at Ramada Neemrana at the "Biryani Festival" being celebrated from 01st – 04th March 2018.
The food festival during this Holi weekend is having mouth watering vegetarian & non-vegetarian delicacies from all over India, including the matchless Thalassery Biryani of Kerala prepared by our specialty Biryani chefs.
Distinctive aromatic ingredients & the "Dum" process is used for the preparation of Thalassery Biryani.
For Reservations, please call 1494 – 677 777