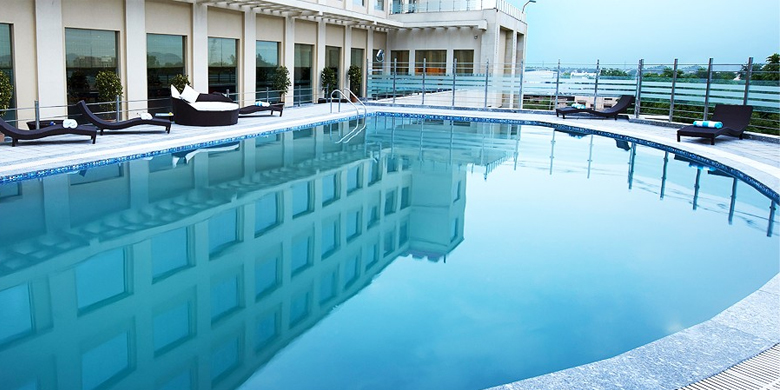 Ramada Hotel Neemrana offers you many options to satiate yourself with the best in world cuisine.
There is Tokio Restaurant – a specialty authentic Japanese restaurant, Cascade – a 24-hour Coffee Shop that serves Korean, Japanese and Chinese delicacies along with its specialty Indian spread.
Soon, you could also sink into the plush comfort of the Citrus Dragon Bar ( nearing completion ) – which promises to be a coveted destination to relish delectable gourmet snacks, and recharge with the finest champagnes, signature cocktails, wines and beverages. Coupled with our famed discreet and attentive service and the expansive environs, it offers the best weekend getaway from Delhi.
The Ramada Neemrana is also perfect option to rejuvenate yourself after an exhilarating trip around town, visiting the Neemrana Fort, the old water reservoirs, the Hanuman statue and a whole lot of other local sights that make Neemrana the most preferred destinations between Jaipur and New Delhi.
Experience Neemrana with the best hotel in Neemrana, when it comes to world-class hospitality for the weekend getaway soul or the business traveler to Neemrana.